Big bend Zone control valve station pre-design
Water Street Engineering Ltd. developed a preliminary design for replacement of the Tenth Avenue Reservoir PRV station for the City of Burnaby. The Tenth Avenue Reservoir is one of two supplies to the City's Big Bend Zone located along the Fraser River. The existing valve station controls reservoir cycling and provides a reservoir bypass. The City's goals for the project were chlorine residuals improvements, facility control, instrumentation and functionality upgrading, and addressing the accessibility and maintainability of the facility.
Options for rebuilding the existing chamber or replacing with a new chamber were investigated and costed. The assignment also included investigation of potential improvements to increase chlorine residuals throughout the supply area using water quality modelling.
The recommended solution included:
construction of a new valve chamber with an above grade electrical building,
improved low-flow bypass functionality,
instrumentation improvements,
adjustment of reservoir operating levels,
improvement to the reservoir inlet to improve tank mixing, and
control adjustments to the secondary supply to the zone.
Detailed design is now underway (led by KWL with Water Street Engineering Ltd.) as a sub-consultant.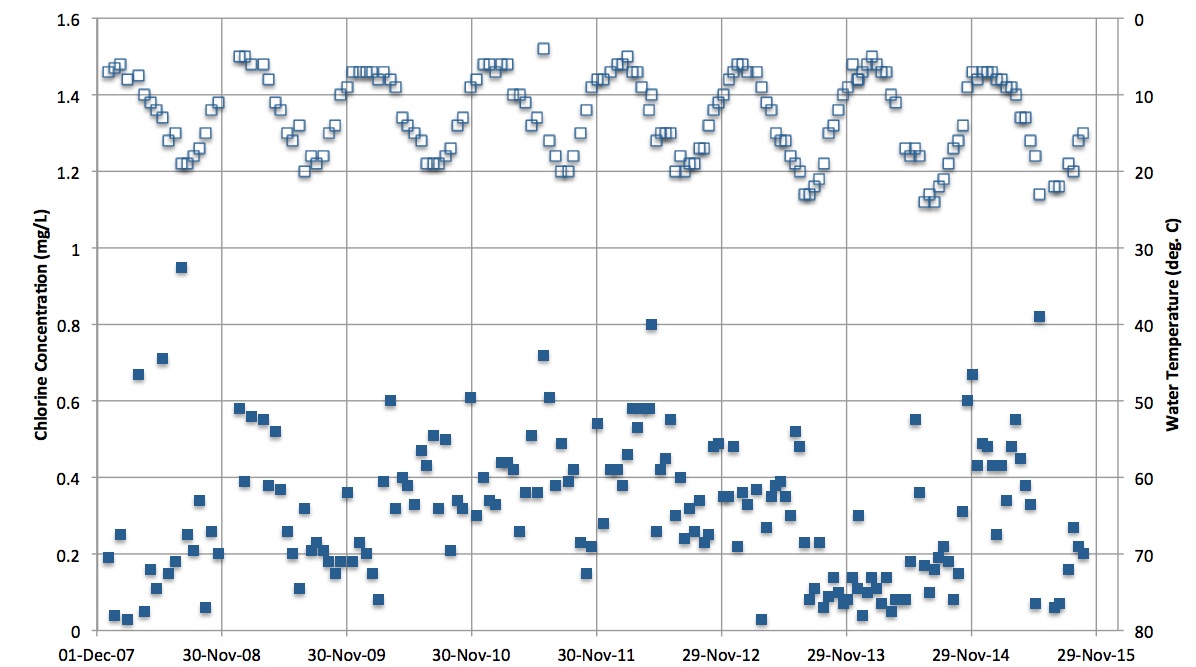 Client: City of Burnaby
Contact: Ron Weismiller, P.Eng. ; ron.weismiller@burnaby.ca
Sub-consultant: Kerr Wood Leidal Associates Ltd. (Electrical and Technical Review)