GRANDVIEW WATER SUPPLY ARRANGEMENT
Water Street Engineering Ltd. (WSE) developed an updated water supply arrangement for the City of Surrey's Grandview Area.
The Grandview area is experiencing rapid development with serviced population expected to increase from 34,000 to over 83,000 in the next 30 years. The City of Surrey required an update of its existing planning for the area considering Neighbourhood Concept Plans (NCPs) as well as recently completed water system upgrades.
The work included updating the existing and forecast yr-2025 and yr-2046 demands. Demand assignment was completed using a method that assigned base demands based on population and ICI loadings and peak seasonal demands based on irrigation areas. Hydraulic modelling and analysis was completed using Innovyze's Infowater and ESRI ArcGIS software platforms.
The City's existing 10-year servicing plan was reviewed and updated resulting in the elimination of a number of projects and replacement with a more targeted program to address the expected growth.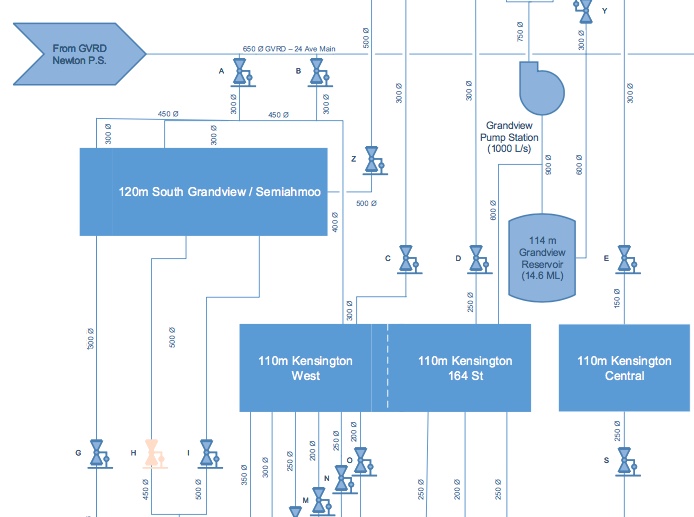 Year: 2017
Location: Surrey, BC
Client: City of Surrey
Peer Review: Golder Associates Ltd.